An oasis is a type of terrain place that's found in a desert. It stands out from the surrounding features of the desert because it has a source of water and fertile ground. The water is usually from natural springs or other underground water sources. 
Huacachina Oasis
This oasis is found in the South American country, Peru. The Huacachina oasis is actually a tiny village built around a small oasis that's surrounded by sand dunes. It is home to about 200 people and is a popular tourist destination.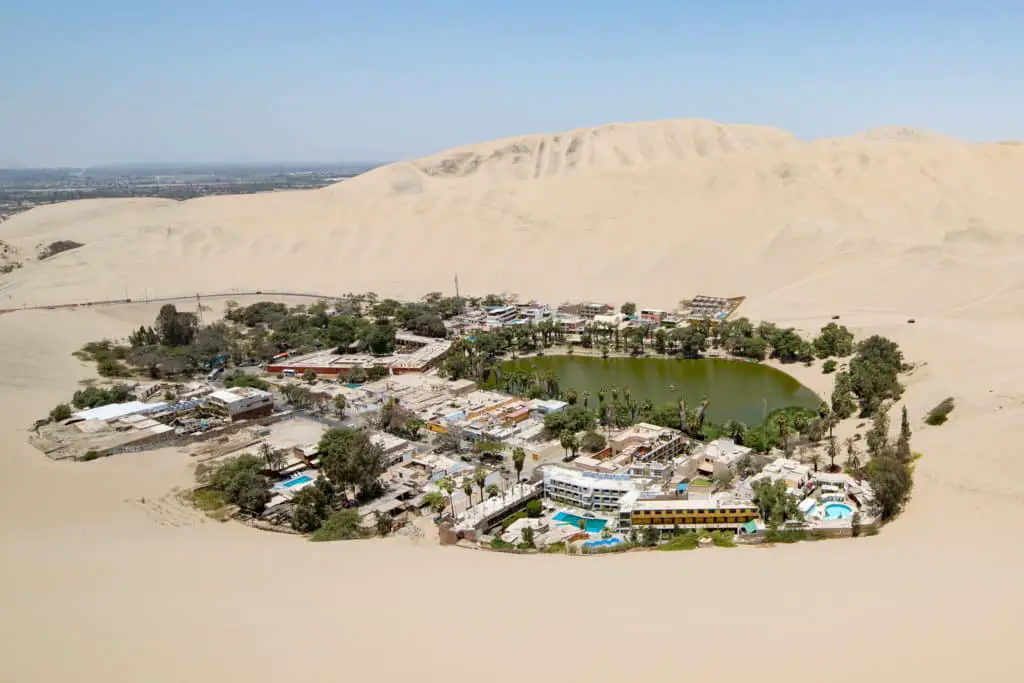 Maranhao Oasis
No, your eyes aren't playing tricks on you. The Maranhao Oasis is located in Brazil and is known for its white sand desert full of beautiful blue water, where you can bath and swim most of the time.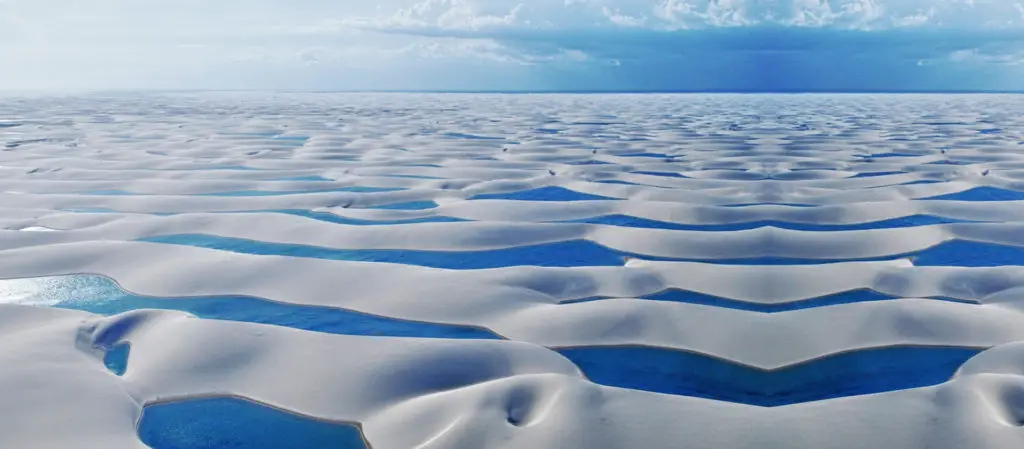 Tafilalt Oasis
One of the biggest oases in the world, the Tafilalt, can be found in the Sahara desert region of Morocco. It has lots of palms growing there and is known for its dates (the main export).
Crescent Moon Oasis
Located in China, this oasis is also known the Crescent Moon Lake. It's a popular tourist destination with camel and all-terrain vehicle rides as the main attractions.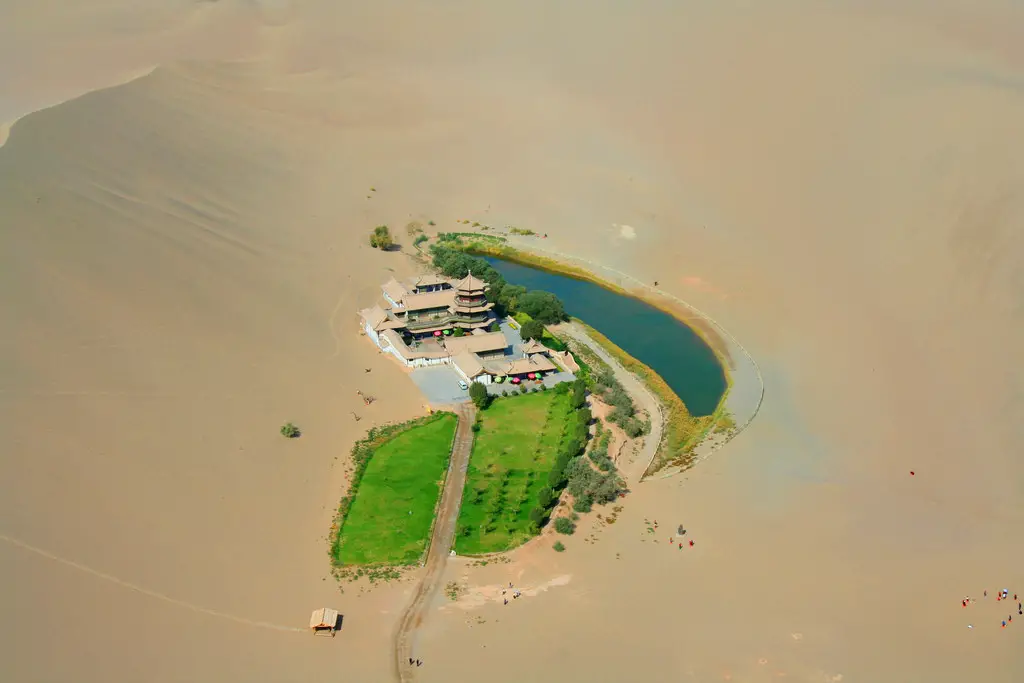 Siwa Oasis
The Siwa Oasis is located in Egypt and is known for its many freshwater springs that can be found everywhere. You can even swim in a select few of these springs.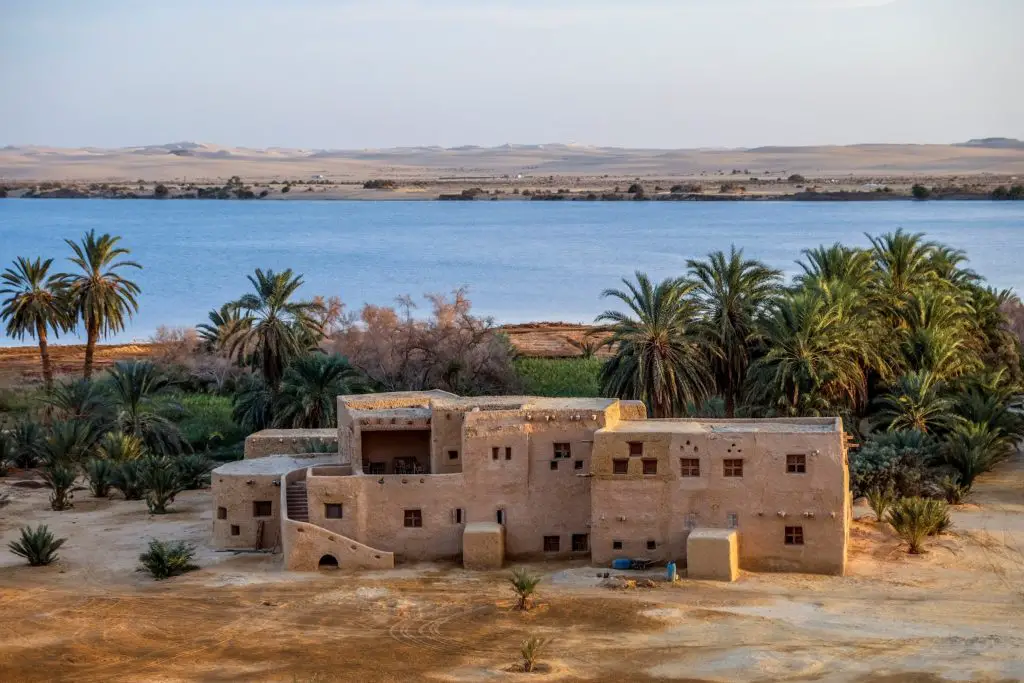 Natural Oasis of Bussento
This oasis is found in the National Park of Cilento, Italy. It's protected by The World Wide Fund for Nature (WWF).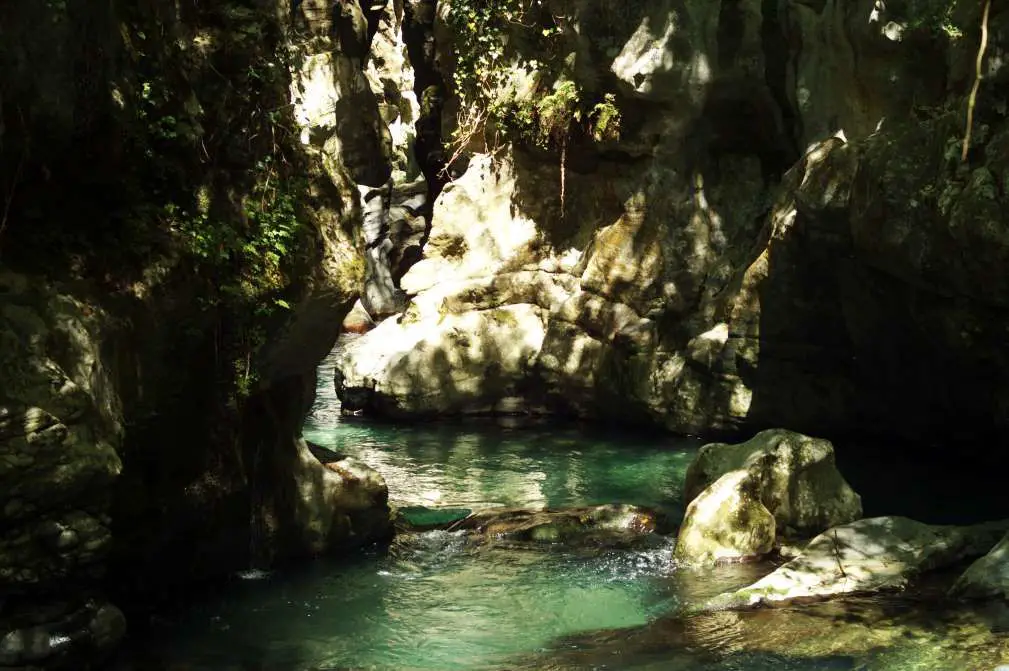 Wadi Bani Khalid
The Wadi Bani Khalid oasis is found in the Middle Eastern country of Oman. Water flows from a natural spring located in the upper portion of the valley which gives life to lush vegetation in nearby surrounding areas.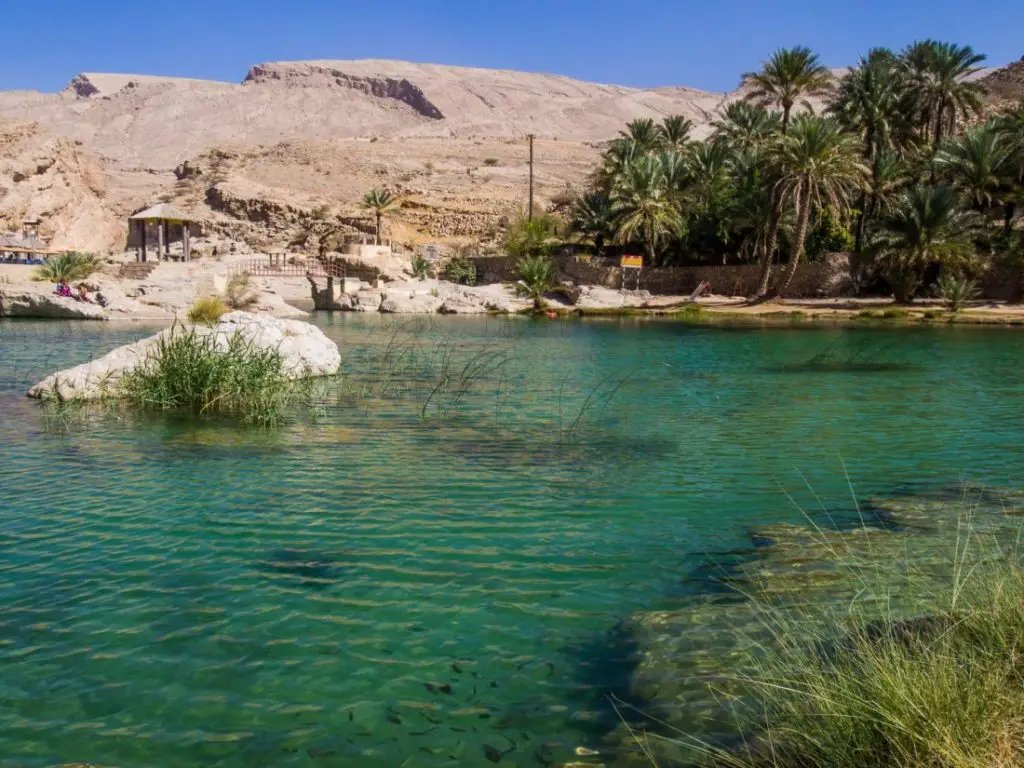 Agua Caliente
This oasis is a park in the Tucson area (United States). It has its own continuous water supply provided by a natural hot spring that sustains the surrounding wildlife and vegetation.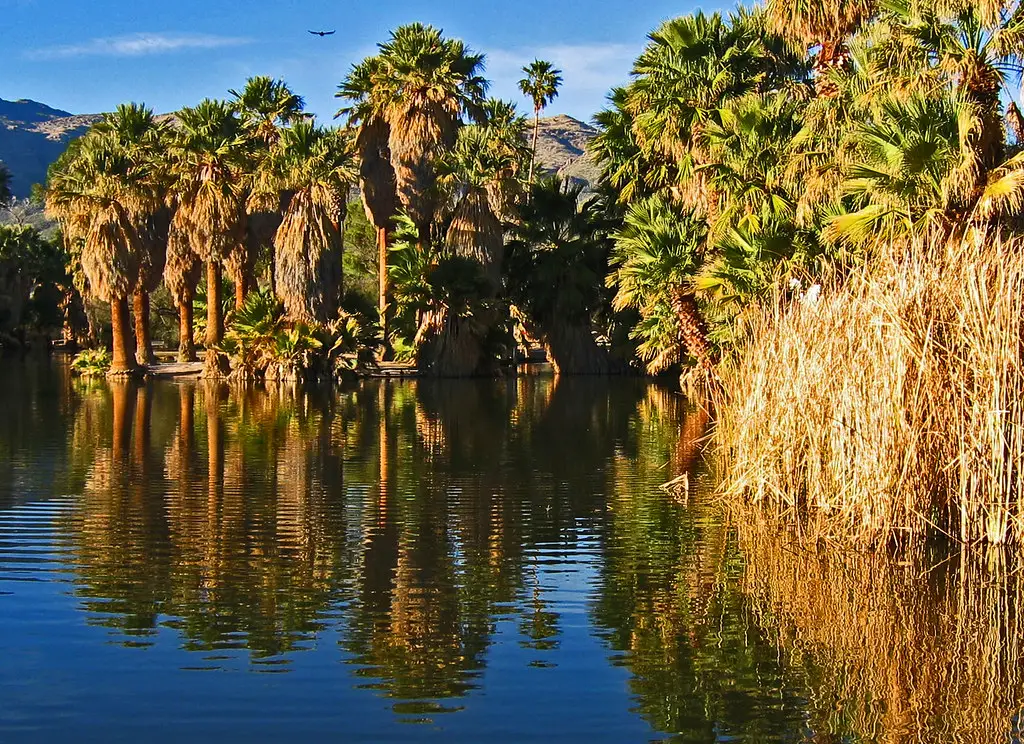 Mulegé Oasis
Baja California Sur, Mexico.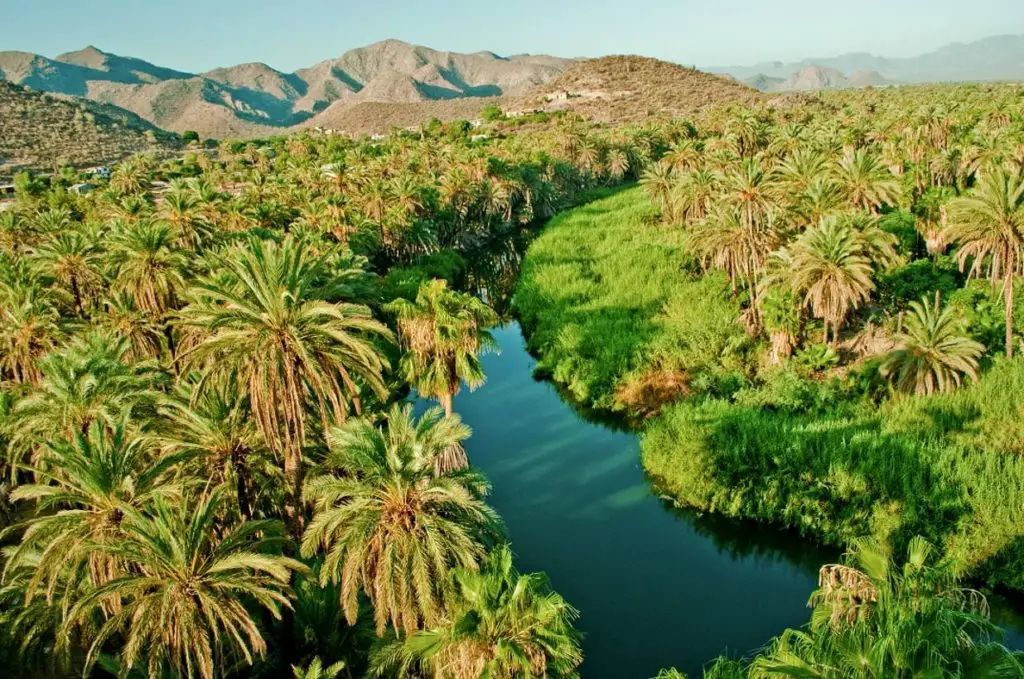 Chebika Oasis
This oasis is located in Tunisia and has cool, clear pools, palms and other green foliage, and even waterfalls and rock formations.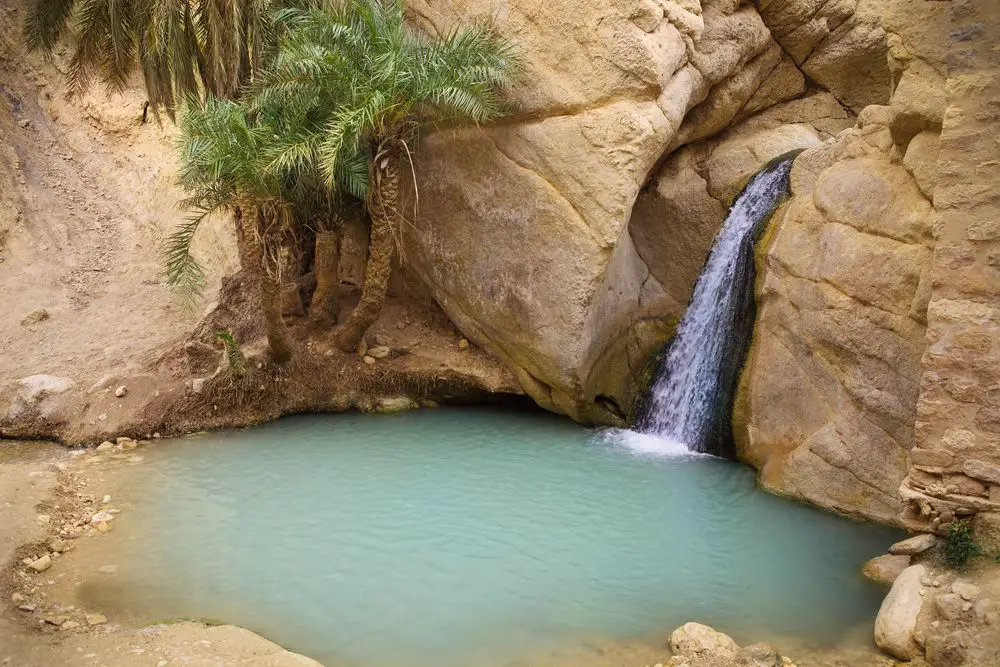 External resources: