The different types of toads: There are around 6000 species of toads and frogs. Toads are considered frogs, but toads generally have rough, warty skin and short legs. Frogs, on the other hand, have smooth and slimy skin with long legs. To learn about frogs, check out our frog species list.
The Different Types of Toads
Cane Toad
Scientific name: Rhinella marina
Lifespan: 10 – 15 years (In the wild)
Species: R. marina
Family: Bufonidae
Order: Anura
Max size: 24 cm
Cane toads can live for up to 10 – 15 years in the wild and are considered to be an invasive species due to their high breeding rate and long lifespan. These types of toads are also poisonous. Their skin secretes a toxin that's capable of killing many types of animals. Cane toad tadpoles are also toxic when ingested.
Common European Toad
Genus: Bufo; Garsault, 1764
Order: Anura
Phylum: Chordata
Class: Amphibia
Family: Bufonidae
Spawn time: between 27 minutes and 1 hour
The common toad (Bufo bufo) can live up to 12 years in the wild. These toads are grayish-brown in color and usually come out at night to hunt for food. In particular, invertebrates like gnats and earthworms. If attacked or threatened, the European toad adopts a unique position, expanding its body and standing with its hindquarters raised and its head lowered.
Natterjack Toad
Scientific name: Epidalea calamita
Species: E. calamita
Class: Amphibia
Family: Bufonidae
Genus: Epidalea; Cope, 1864
The natterjack toad (Epidalea calamita) may look similar to another type of the toad, the common toad, but the former has a yellow line that runs down the middle of its back.
Natterjack toads aslo have a very unique mating call that has been described as loud and its why they are named natterjack (the chattering toad). The sound they make (males) is amplified by a vocal sac tucked away under their chins.
European Green Toad
Scientific name: Bufotes viridis
Family: Bufonidae
Species: B. viridis
Order: Anura
Genus: Bufotes
The European green toad (Bufo viridis) is known to inhabit a variety of terrain types. And, despite the name, they can be of several different colors like green to red and dark brown. Part of the reason for the color variations is that the toad changes its color in response to heat and light.
The females of the species are larger than the males. They can grow up to 4 inches but many of them are smaller than this. They generally feed on invertebrates and insects like small butterflies, mealworms, crickets, moths, beetles, caterpillars, and different types of earthworms.
American Toad
Scientific name: Anaxyrus americanus
Species: A. americanus
Family: Bufonidae
Kingdom: Animalia
Order: Anura
Length: approximately 51-90 mm
The American toad (Anaxyrus americanus) is one of few toad species that use body postures, touch, and chemical scents to communicate with one another. There are three different toads (subspecies) that are considered 'American toads':
The eastern American toad
The dwarf American toad
The Hudson Bay toad
The coloring of American toads is frequently a dull brown but can range from yellowish to olive-brown to dark gray with patches of lighter colors. These types of toads can grow between 2 – 3.5 inches in length.
Yellow-Bellied Toad
Scientific Name: Bombina variegata
Family: Bombinatoridae
Species: B. variega
Order: Anura
The Yellow-Bellied Toad (Bombina variegata) have a bumpy texture along their backs and a grey-brown color. Their underbelly is typically more than 50% bright yellow with grey-brown mottling. 
Asian Common Toad
Scientific name: Duttaphrynus melanostictus
Species: D. melanostictus
Family: Bufonidae
Kingdom: Animalia
Order: Anura
Phylum: Chordata
The Asian common toad (Duttaphrynus melanostictus) is a poisonous toad. It has glands on its back that secretes toxins that help deter predators. These toads can grow up to 8 inches long and inhabit areas near streams, rivers, and agricultural spaces.
Colorado River Toad
Scientific Name: Incilius alvarius
Species: I. alvarius
Family: Bufonidae
Order: Anura
Tank size: 50 to 75 gallon
The Colorado River toad (Incilius alvarius) is a semi-aquatic toad that lives near streams, rivers, springs, and ditches. It has smooth, leathery skin which is mottled brown or olive green in color. They are one of the most popular types of toads for pets but they are also poisonous.
Common Midwife Toad
Scientific Name: Alytes obstetricans
Genus: Midwife toad
Species: A. obstetricans
Order: Anura
Phylum: Chordata
Class: Amphibia
The common midwife toad (Alytes obstetricans) gets its name because the males of the species carry the eggs on their backs and hind-legs until they are ready to hatch.
Asiatic toad
The Asiatic toad (Bufo gargarizans) is famous for its role in medicine. From the use of its toxins to its skin, it has been used to help with various ailments such as dropsy.
Japanese Common Toad
The Japanese common toad (Bufo japonicus) grows up to 7 inches in length and is usually greenish-brown, yellowish-brown, or dark brown in color. As per normal, the females are larger than the males and these types of toads vary in size based on the temperature of their habitat.
Golden Toad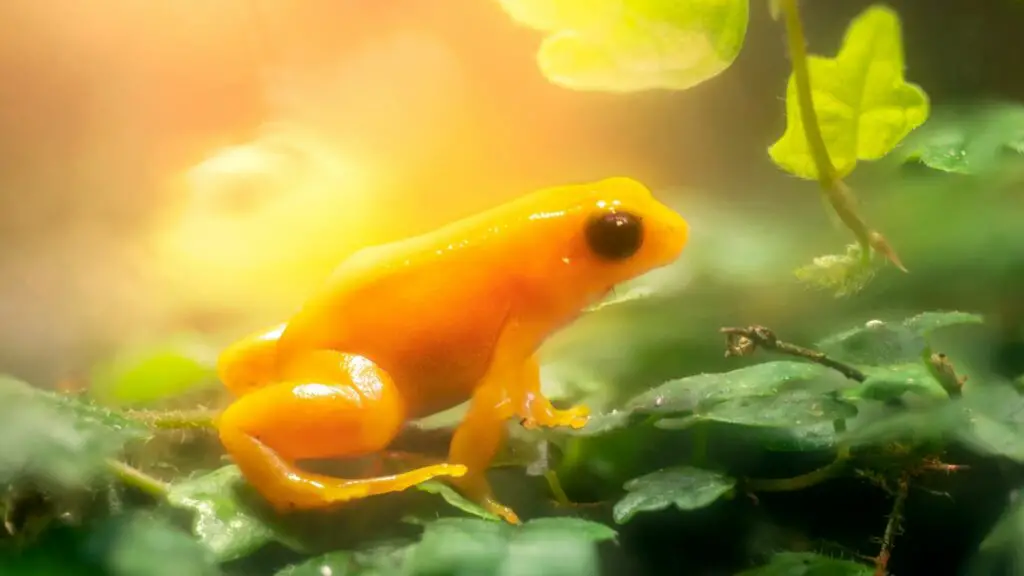 Scientific name: Incilius periglenes
Species: †I. periglenes
Family: Bufonidae
Class: Amphibia
Order: Anura
Discovery date: 1964
The Golden toad was a very rare species of toad that lived in Costa Rica. It has since been classed as an extinct species by the International Union for Conservation of Nature (IUCN).
Western Toad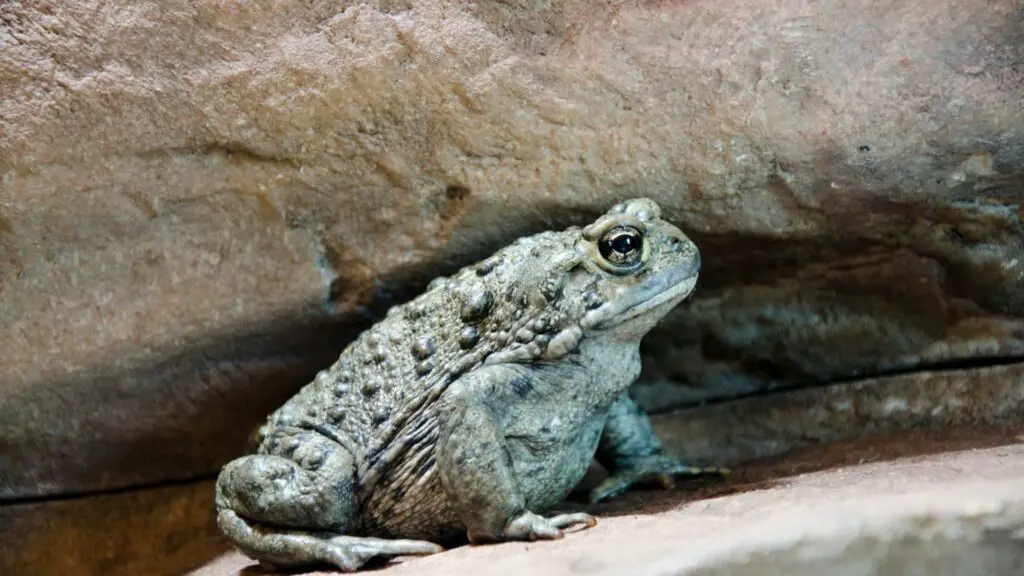 Scientific name: Anaxyrus boreas
Species: A. boreas
Family: Bufonidae
Order: Anura
Kingdom: Animalia
Size: 2-5 inches
The Western toad can grow up to 2.2-5.1 inches in length. The adults love to vocalize and sound like peeping chicks. Western toads are known to eat any insect that they can catch and are able to jump long distances.
Toad Identification Chart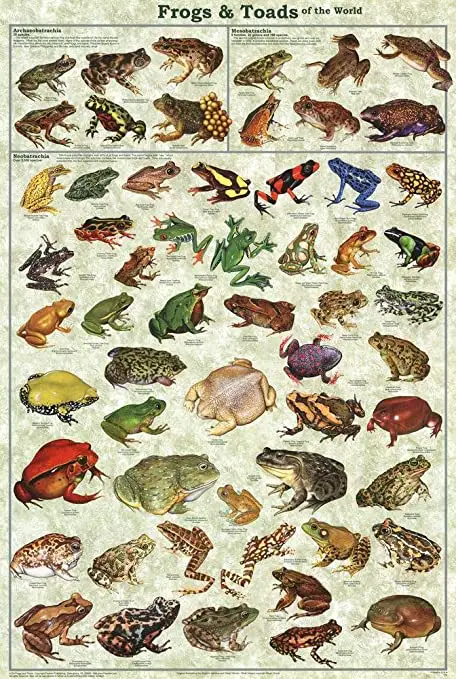 How Do I Identify A Toad?
Toads usually have short legs, a stout body, and granular skin with warts. Some toads, like American toads, have bumpy skin. These types of toads have glands that produce a toxic. It is a milky fluid that the toad uses as protection from predators.
References: